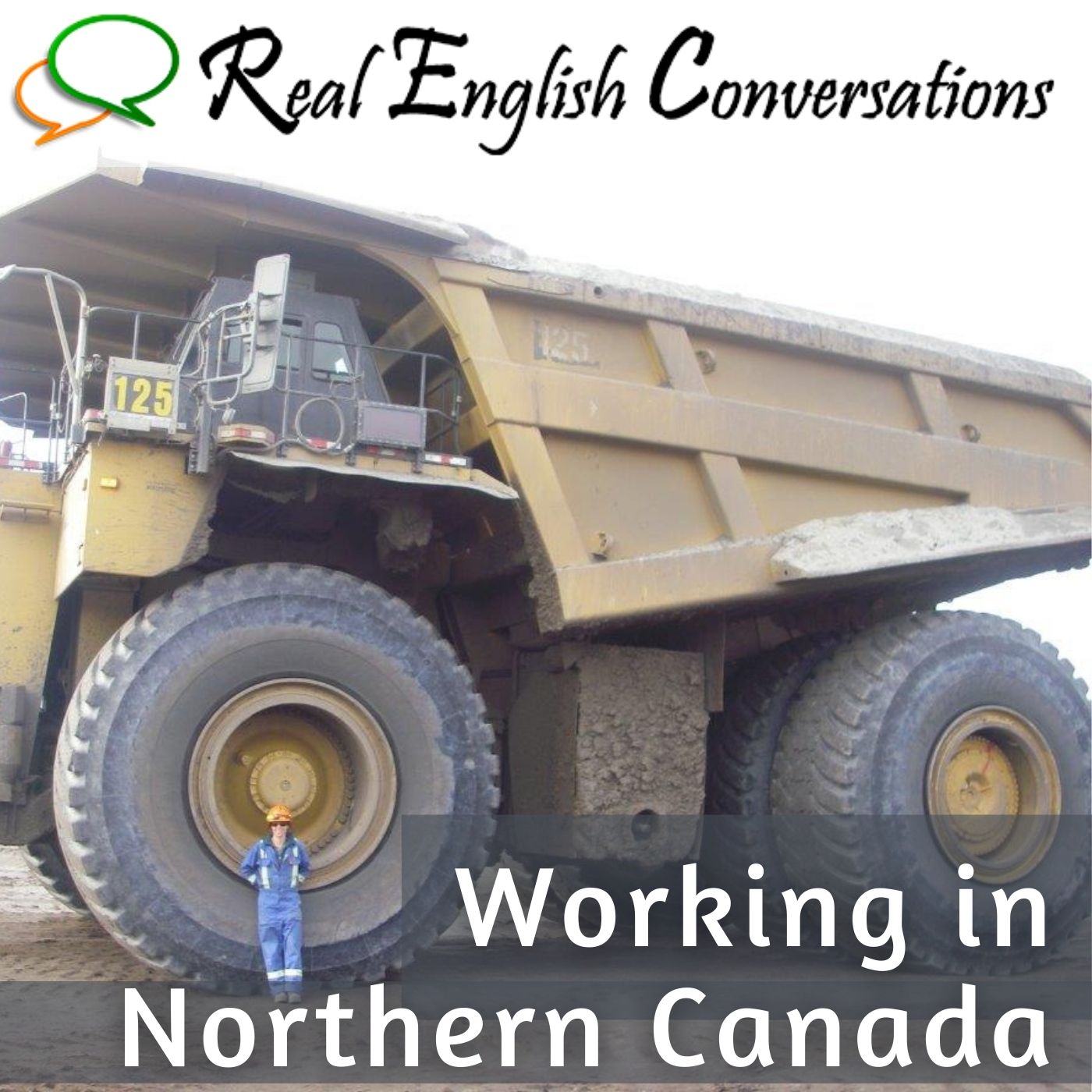 Can you imagine having to live and work in the one of the coldest parts of Canada?
In this conversation, Amy interviews her friend Mona who works in one of the oil mines is Fort McMurray, Canada where the temperatures get down below -50 degrees celcius! Mona explains the work she does, how she deals with the temperatures and also, talks about the beautiful northern lights!
PS. This picture is actually a picture of Mona standing beside her work truck!
Does it feel like your English is improving very slowly?
Or do you feel that you are not making much progress at all?
Navigating this stage of English is complicated! With so many resources, lessons, and advice, it can feel overwhelming to know what to focus on and where to start.
At Real English Conversations, we specialize in helping students just like you to focus on the right things, identify which activities will help you to quickly develop your skills, and give you direct access to a teacher who can help you to practice, answer your questions, and give you the corrections you need.
It's time to get on the Fast Track to Fluency! Meet our teachers and book a trial lesson to get started: https://realenglishconversations.com/memberships/member-plans/fluency-programs/#trial
Our expert teachers will create a personalized lesson plan and work with you in one-to-one lessons to quickly develop skills you need to improve the most.
Learn more about our Fluency Program here: https://realenglishconversations.com/fluency-programs/