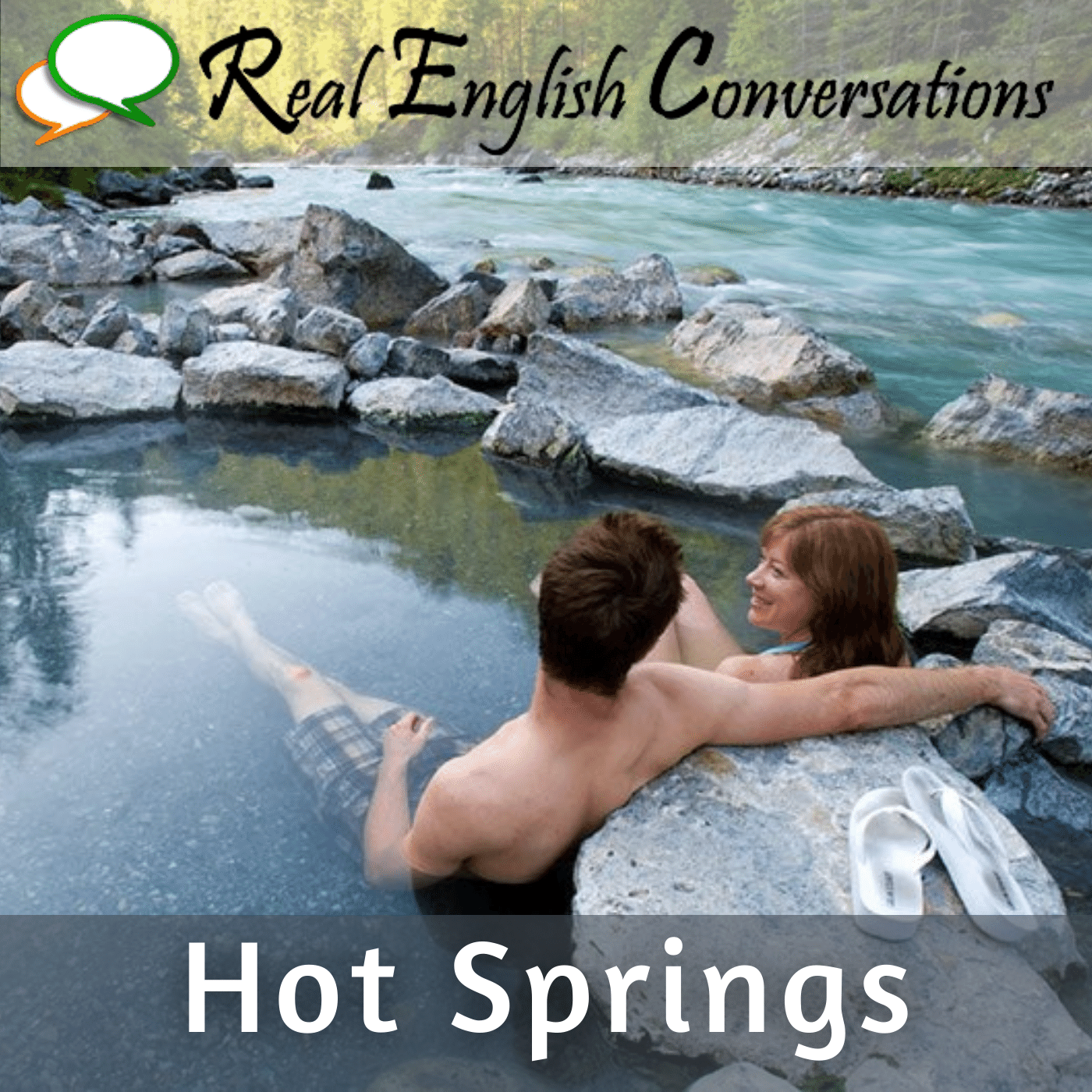 After recording more than 75 conversations, we thought it would be fun to start bringing back some of our favorite conversations from the past.
This week, we are talking about hot springs in Canada and how this is one of our favorite activities to relax and enjoy the great outdoors. You'll hear about the two types of hot springs you will find and also hear about a funny tradition that some Canadians have while visiting the natural hot springs.
Does it feel like your English is improving very slowly?
Or do you feel that you are not making much progress at all?
Navigating this stage of English is complicated! With so many resources, lessons, and advice, it can feel overwhelming to know what to focus on and where to start.
At Real English Conversations, we specialize in helping students just like you to focus on the right things, identify which activities will help you to quickly develop your skills, and give you direct access to a teacher who can help you to practice, answer your questions, and give you the corrections you need.
It's time to get on the Fast Track to Fluency! Meet our teachers and book a trial lesson to get started: https://realenglishconversations.com/memberships/member-plans/fluency-programs/#trial
Our expert teachers will create a personalized lesson plan and work with you in one-to-one lessons to quickly develop skills you need to improve the most.
Learn more about our Fluency Program here: https://realenglishconversations.com/fluency-programs/