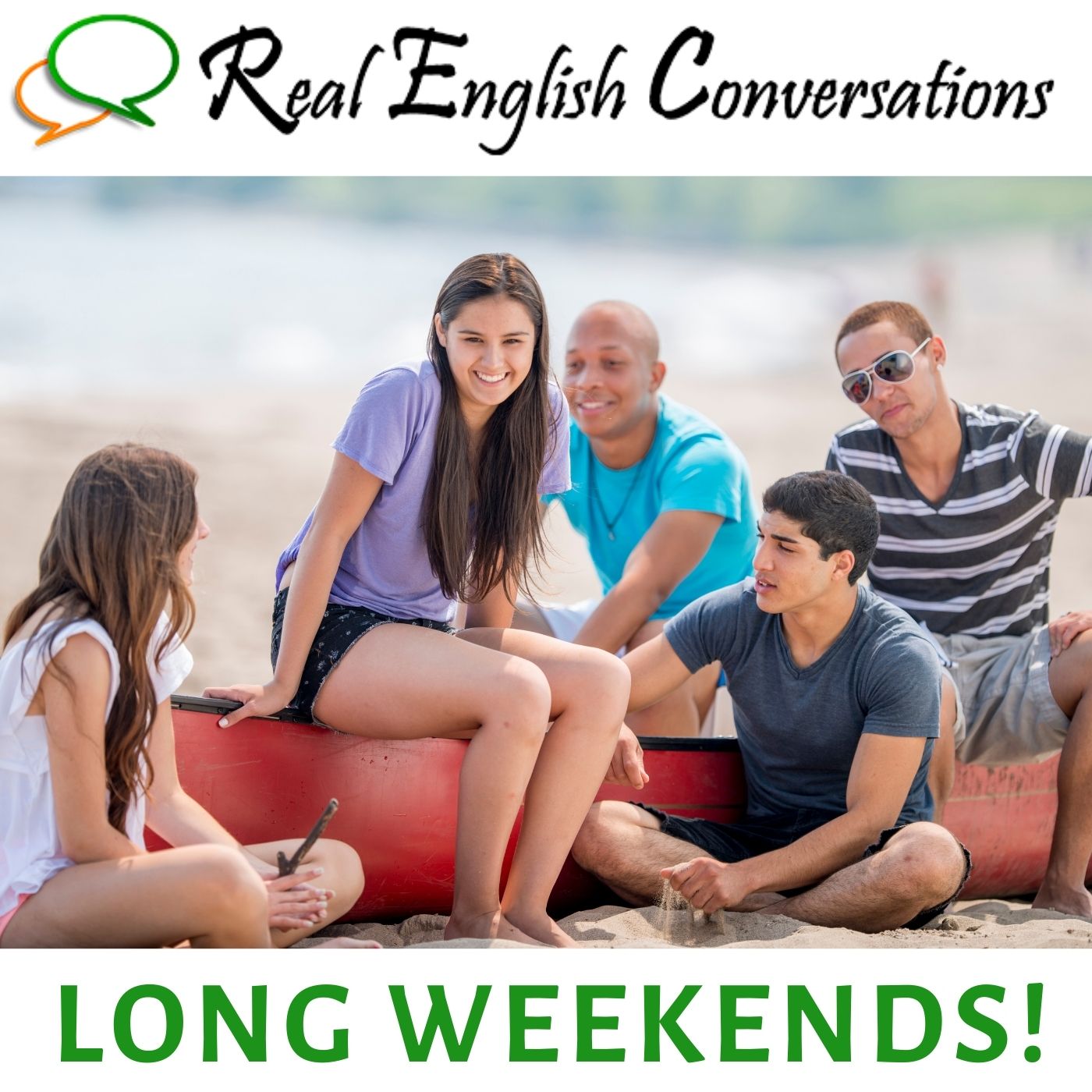 Everybody loves long weekends! It's a chance to get away for a few days or just have an extra day to relax. Find out Amy & Curtis typically spend a long weekend compared to other people that they know and learn real English from a real-life conversation.
Do you love our podcast conversations?

Get full access to ALL of our conversations lesson including the ones that are exclusively available to premium members.

Get the 80+ conversations here!

 
Learn to use phrasal verbs faster with crazy stories

that are impossible to forget! Use phrasal verbs easily and sound more natural.

Learn more about our course here!
Get our latest podcast episode here!

Read along with the text, find cool expressions, and quickly improve your listening.

Get this free lesson here!