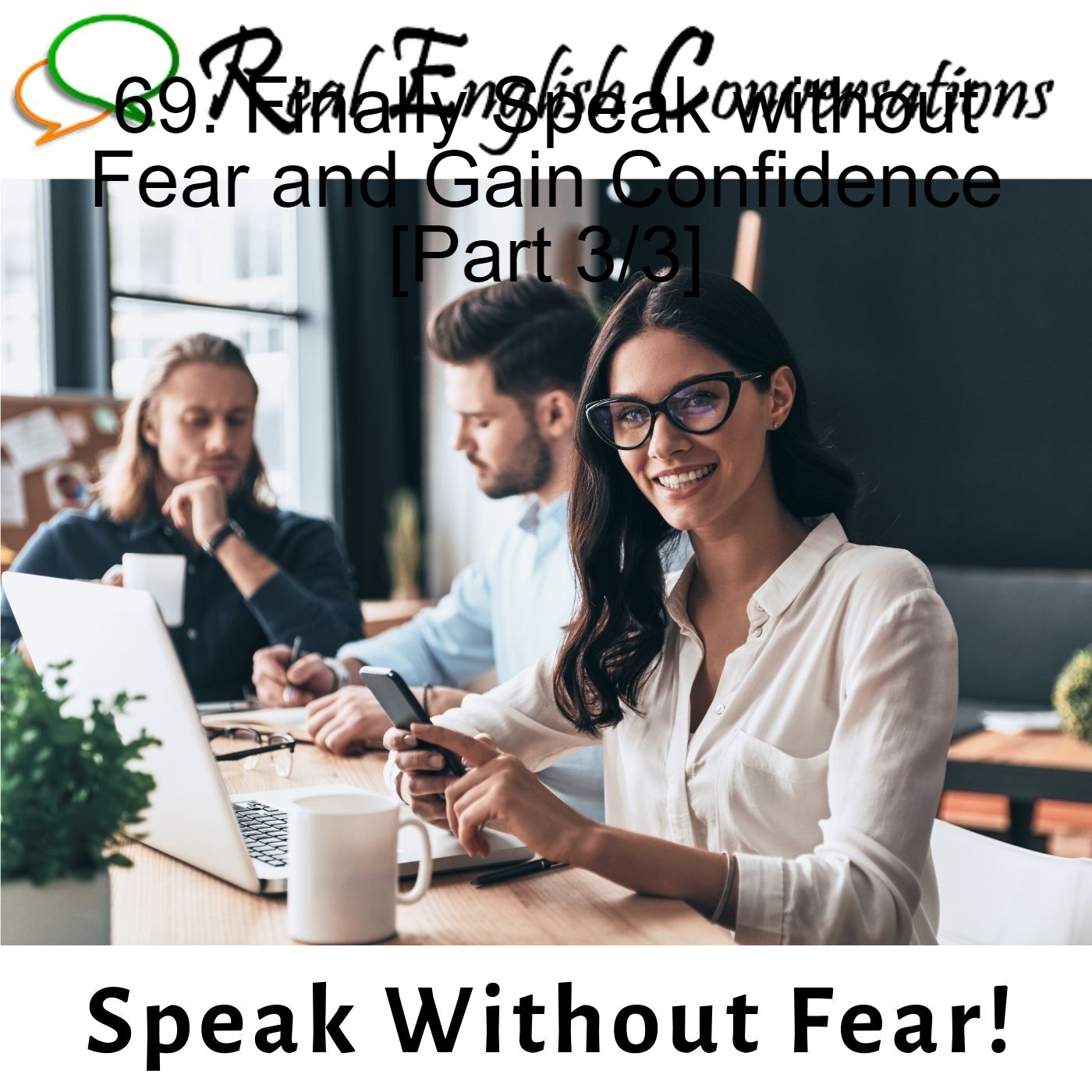 In this final episode, Amy explains her experience with speaking and why it was so difficult for her to gain confidence (because she did it the difficult way). Then, she'll explain the easier, safer, and faster way to practice speaking while increasing your confidence at the same time!
Unlock your fluency with Real Conversations with native speakers. Find a lesson time and book your trial lesson now!
Get our latest podcast episode here! Read along with the text, find cool expressions, and quickly improve your listening. Get this free lesson here!