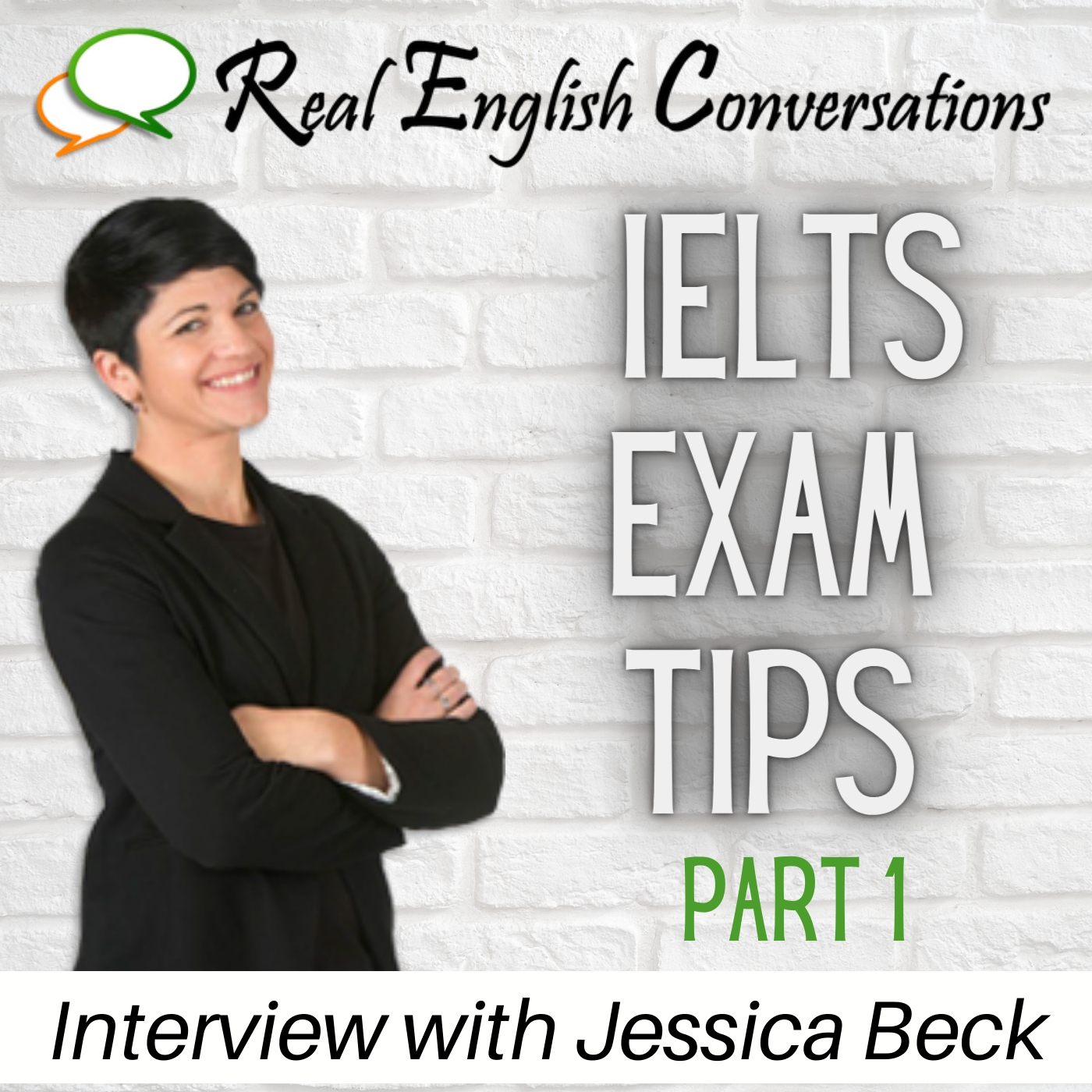 Now you can get some great IELTS exam tips while you listen to part 1 of this special interview with ex-IELTS examiner Jessica Beck where she explains how much time you need to prepare for this test, depending on your level, and the amount of studying or practice you need to be doing daily to get a 7+ band score on the IELTS exam!
Transcription:
Amy:  Wow. That's quite a career that you have under your belt already. That's great. So why don't we start with the basics?
Some of our listeners here, they might not know what the IELTS exam is. I'm sure most do. But for those that don't. Can you tell us a little bit about it and why it's so useful or helpful for students?
Jessica: Yeah, for sure. So IELTS is an acronym, of course, because every industry is chock full of acronyms. IELTS means International English Language Testing System. And there are two versions, the academic and the general. So students take the academic IELTS exam when they want to attend an English speaking university. There's another option TOEFL the American test version of this. But most colleges around the world accept IELTS and not everybody accepts TOEFL. And I feel like IELTS is easier just because not the language level is easier.
But let's just say IELTS is more straightforward in the preparation process for sure, and then the general version is for people that want to immigrate abroad. So in fact, a lot of our students are in Brazil right now hoping to immigrate to Canada. That's like a huge, huge number of people are trying to do that.
End of Transcription Sample. To get access to the full transcription for this lesson and the other 46 conversation lessons currently available, register as a Real English Conversations member here.
Read and Listen to this Podcast!
Now you can get access to the text (transcript) of our most recent podcast episode for FREE! All you need to do is create a Free Member account here. You will also get access to try our brand new REC courses: Brave Beginner, Inspired Intermediate, and the Confident Communicator.
3 Keys IELTS Courses with Jessica Beck
Jessica has over 20 years of teaching experience, but additionally, during her time living in Taiwan, she had the opportunity to work as an IELTS examiner. The insider information and specific training that she is able to provide to help you get the 7+ score on your IELTS exam is invaluable.
Although Real English Conversations is an excellent resource for helping you to develop and practice your general English skills, we recommend specific training if you are planning to take the IELTS exams. With 100% confidence, we are recommending the 3 Keys IELTS Course to you. We also managed to get you a $50 discount for both of their courses!
3 Keys IELTS Course with Personal Coaching

Save $50 by using this link: http://bit.ly/3K-IELTS-Coach

3 Keys IELTS Basic Course

Save $50 with this link: http://bit.ly/IELTS-Basic-Plan
Mentioned Links and Resources