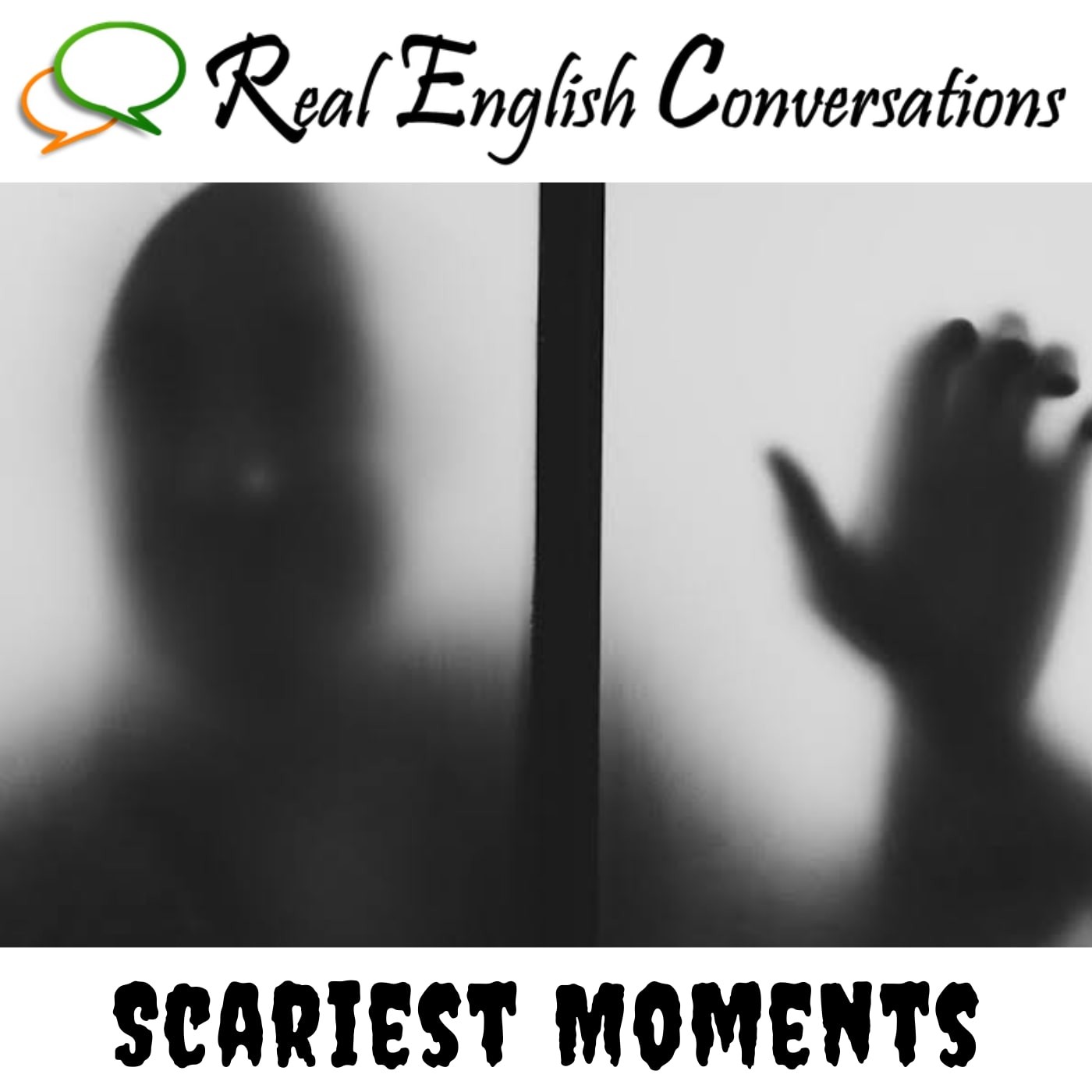 Curtis and I thought it would be interesting for everyone to hear us explain three stories from some of our scariest moments. These stories will be explained in vivid detail to help you hear the art of storytelling.
Looking back now, we are very grateful that nothing bad happened to us and we were able to tell these stories, but they definitely were pretty scary at the time.
Do you love our podcast conversations?

Get full access to ALL of our conversations lesson including the ones that are exclusively available to premium members.

Get the 80+ conversations here!

 
Learn to use phrasal verbs faster with crazy stories

that are impossible to forget! Use phrasal verbs easily and sound more natural.

Learn more about our course here!
Get our latest podcast episode here!

Read along with the text, find cool expressions, and quickly improve your listening.

Get this free lesson here!